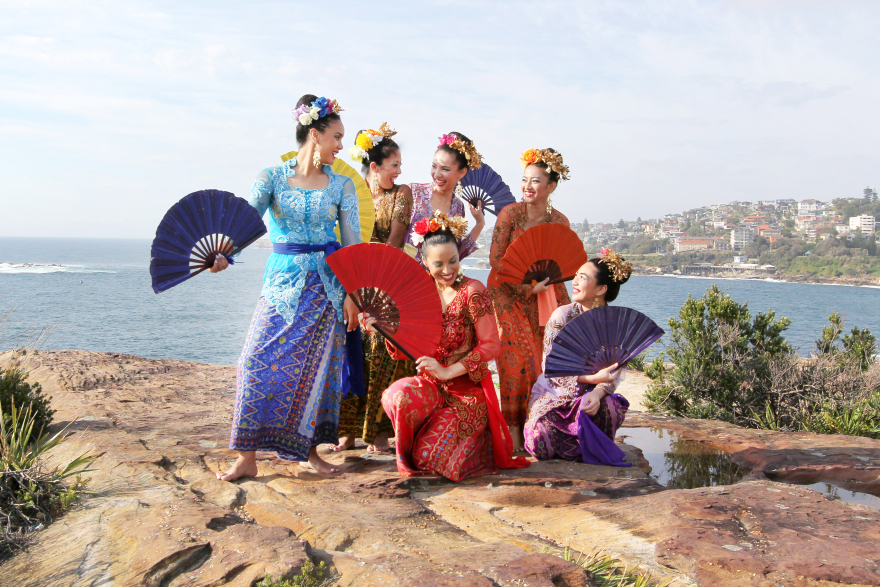 Home
Suara Indonesia Dance Group presents an energetic mix of dance, body percussion and song unparalleled by any other performance group in Australia. With a blend of traditional and contemporary influences from their Indonesian heritage and Australian upbringing, Suara Indonesia Dance Group brings liveliness, originality and all-engaging performances to the stage every time. Prepare yourself to embark on a spectacular journey with this highly talented group as they share their story with you.
Suara offers school workshops, kids and adults classes, teaching resources, entertainment bookings (such as festivals and events). Discover how we are able to continue to work with you during the COVID-19 pandemic. Join our virtual studio! Sign up to be on our list of people to contact once restrictions are lifted and we are able to tour again! Sign up HERE!
Suara pushes the boundaries of popular culture, are engaging in fresh ways, and establish an authentic connection with audiences.
Artistic director Alfira and choreographer Murtala preserve traditional and folkloric dances as well as create new works based on traditional movements. This dynamic duos' traditional training has inspired the troupe to acknowledge the past as a way to comprehend and contribute to the present and future art form of dance.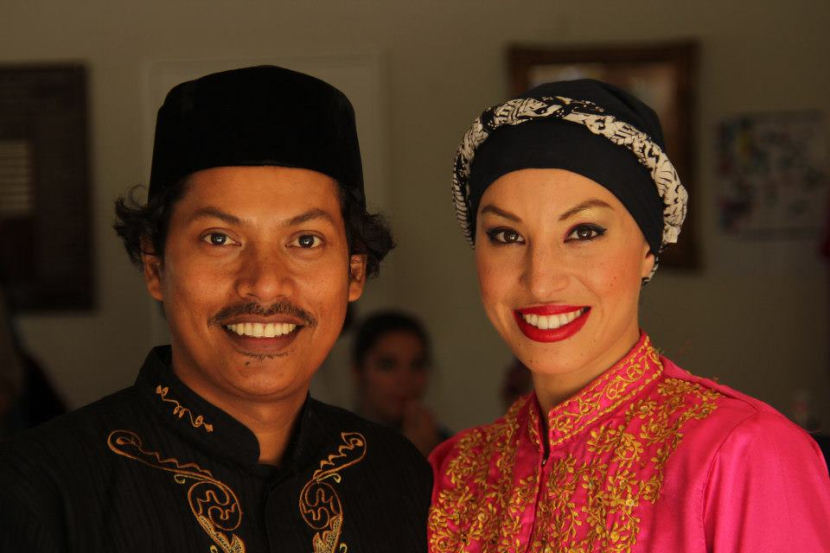 __________________________

NEWS HIGHLIGHT
SBS Small Business Secrets
Suara Indonesia Dance

Alfira O'Sullivan and Murtala are saving rare and traditional Indonesian dances by teaching Australian kids this special art form: http://bit.ly/2C6tnri Catch this story on our NEW SEASON SUNDAY 7AM & 5PM on SBS Australia.

Posted by SBS Small Business Secrets on Thursday, February 8, 2018
​
• • •
Gondwana Voices performing Acehnese Body Percussion
Breathtaking work by Gondwana Voices in January. With huge thanks to Suara Indonesia Dance for sharing these songs and dances from Aceh.

Posted by Gondwana National Choirs on Tuesday, 14 April 2015
​• • •
ABC: Traditional Acehnese song and dance tutorial
​• • •
SBS-NITV: Indigenous Aceh introduces its culture to Australia
​• • •
Department of Foreign Affairs Video Indonesian-Australians:
Alfira O'Sullivan
​• • •
Showr​eel
• • •
'Run' by Charge Group featuring Suara Indonesia Dance Group, 2011
Directed by Brendan Cowell, Choreographed by Murtala - Ratoh Duek (Aceh), Randai (West Sumatra)